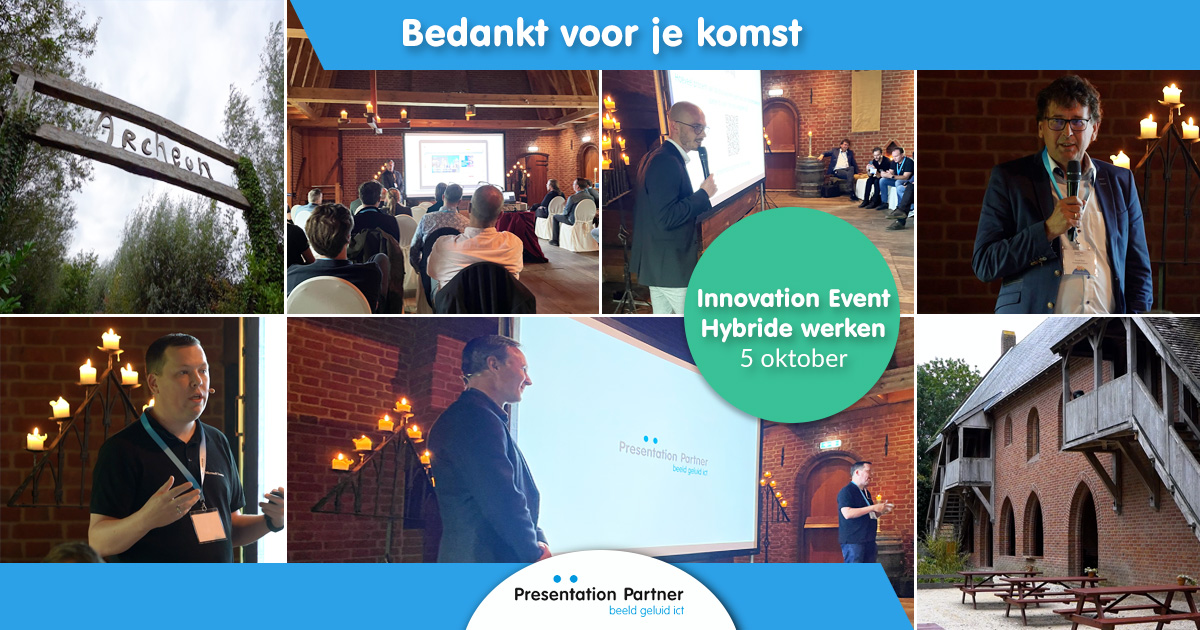 Terugblik Hybride werken innovation event
Inmiddels ligt het Presentation Partner innovation event in het Museumpark Archeon te Alphen aan den Rijn, alweer een aantal weken achter ons.
Wij willen de bezoekers nogmaals hartelijk bedanken voor hun komst, mede door de grote opkomst en enthousiaste reacties is ons Hybride werken event een succes geworden.
Een hybride werken oplossingen die past bij jouw behoeften
Ons doel om een objectief beeld te geven over dit onderwerp is wat ons betreft bereikt. Hybride werken is here to stay, hoe je dat in jouw situatie vormgeeft is volledig aan jezelf.
De voordelen van hybride werken, zoals besproken op het event zijn legio. Vanzelfsprekend gaat Presentation Partner graag met je om de tafel om te kijken hoe wij samen het hybride werken bij jouw organisatie kunnen implementeren of verbeteren.
Onze specialisten helpen je graag aan een op maat gemaakte oplossing die perfect aansluit bij jouw behoeften.
Deel deze pagina, kies je platform