Richt je organisatie in met de juiste audiovisuele middelen
Informatie overdragen was nog nooit zo belangrijk. Of het nu gaat om een simpele presentatie voor eigen collega's of over een belangrijke videovergadering met een klant op een andere locatie, in alle situaties is het van groot belang dat zowel beeld en zeker ook het geluid van de hoogste kwaliteit zijn. Met de nieuwste innovaties is dit ook eenvoudig met één druk op de knop en draadloos te realiseren. De audiovisuele oplossing moet daarnaast worden aangepast aan de behoeftes van de verschillende ruimtes, van de kleinste en eenvoudigste tot grotere en complexere. Deze zullen bijvoorbeeld voor een huddle room totaal anders zijn dan voor een raadzaal of collegezaal. Denk daarbij aan de grootte van het scherm en aan aan het aantal speakers en microfoons.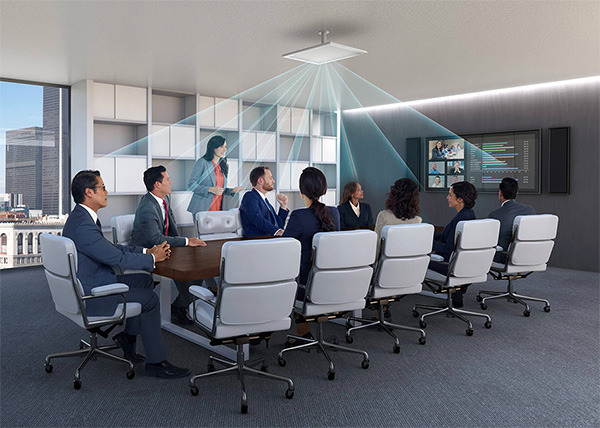 Al onze audio oplossingen
André Schreuders
2023-05-24T12:38:55+01:00
De TeamConnect Ceiling 2 plafondmicrofoon is de marktleider in audiotechnologie voor conferentiezalen. Met de toevoeging van TruVoicelift technologie is deze plafondmicrofoon nóg beter.
Deel deze pagina, kies je platform