Ruimte en werkplek reservering
Reserveer gemakkelijk een ruimte of werkplek
Een belangrijke vergadering, meeting of presentatie? Of heb je tijdelijk een eigen werkplek nodig? Dan is het fijn als er een ruimte voor je vrij is in het bedrijfspand. Met één van onze ruimtereserveringssystemen van Logitech, Joan en Evoko, reserveer je heel snel en eenvoudig jouw vergaderruimte. Zet jouw afspraak vast in de agenda. Zo ziet iedereen direct wie er zit en wanneer de ruimte bezet is.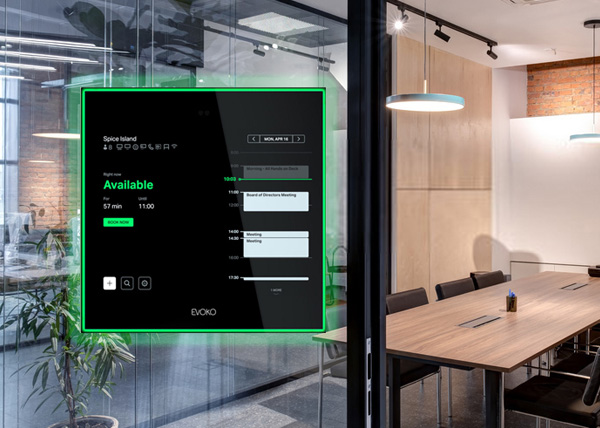 Al onze ruimte en werkplek reservering oplossingen
André Schreuders
2022-11-30T15:49:44+01:00
Voor een compleet en intelligent deskbooking systeem gebruik je de Evoko Kleeo Desk Manager. Dit kleine boekingssysteem is eenvoudig op een bureau te integreren en geeft in één oogopslag aan wat de bezettingsstatus is.
Deel deze pagina, kies je platform