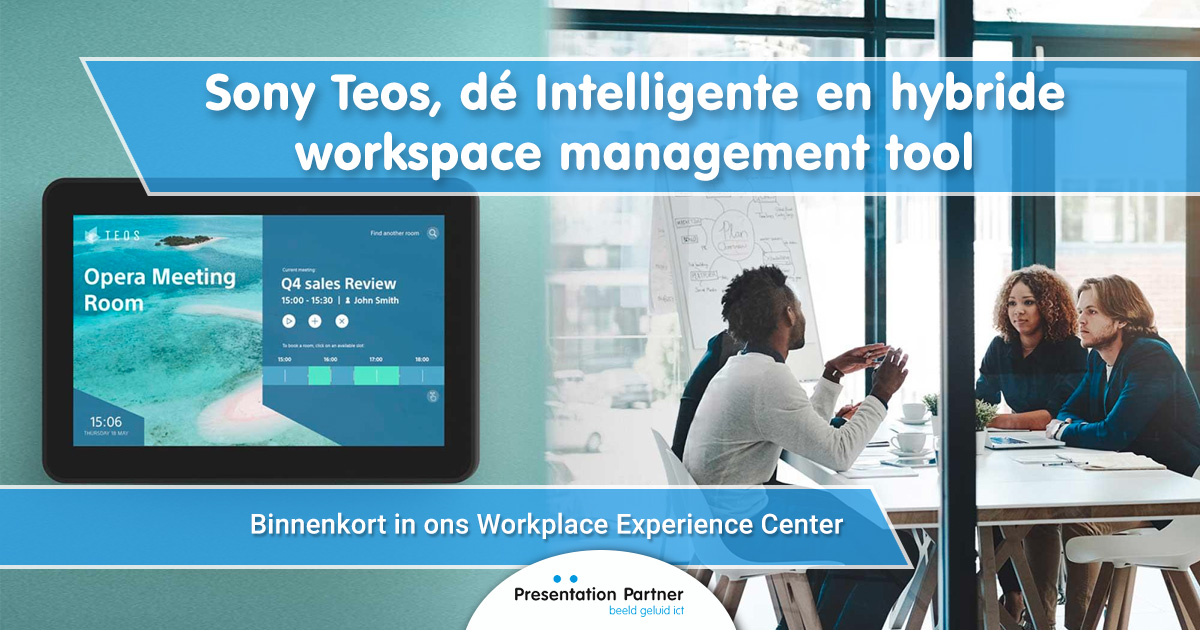 Sony TEOS, dé Intelligente en hybride workspace management tool
Sony TEOS is een geavanceerde suite van werkplekbeheer tools. Of het nu gaat om communicatie, facility management of IT architectuur ontwikkeling, managers kunnen hun controle over apparaattoegang centraliseren, eenvoudig werkplek bewegwijzering en inhoud beheren, vergaderruimtes plannen en automatiseren, en nog veel meer.
Wat kan Sony TEOS voor jouw organisatie betekenen?
Sony TEOS staat garant voor professionele tools en meer flexibiliteit, terwijl productiviteit, gegevensverzameling en heldere communicatie gewaarborgd zijn. Gebouwen en ruimten kunnen worden gemeten, zodat organisaties slimme beslissingen kunnen nemen om werknemers te beschermen en veilig te houden.Met TEOS Manage van Sony kunnen organisaties hun werkplek transformeren, zodat het beheer van apparaten wordt gestroomlijnd, het gebruik van de ruimte wordt geoptimaliseerd, de energiekosten worden verlaagd, de communicatie doelgericht verloopt en de productiviteit van werknemers wordt verhoogd.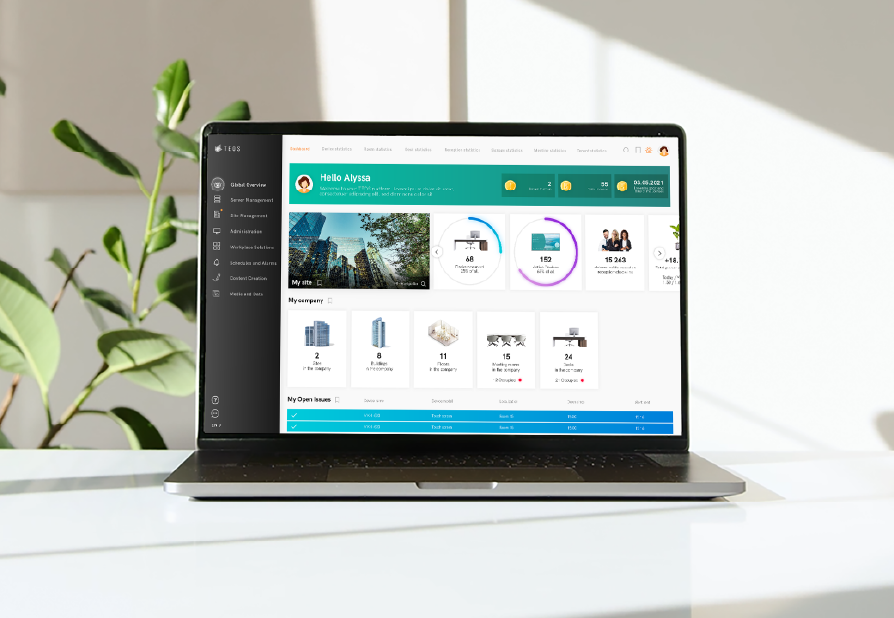 TEOS Manage
Neem volledige controle over apparaten, digital way finding, narrowcasting en gebouwen. Automatiseer scenario's met sensoren en beheer ruimtes die aan huurders worden verhuurd.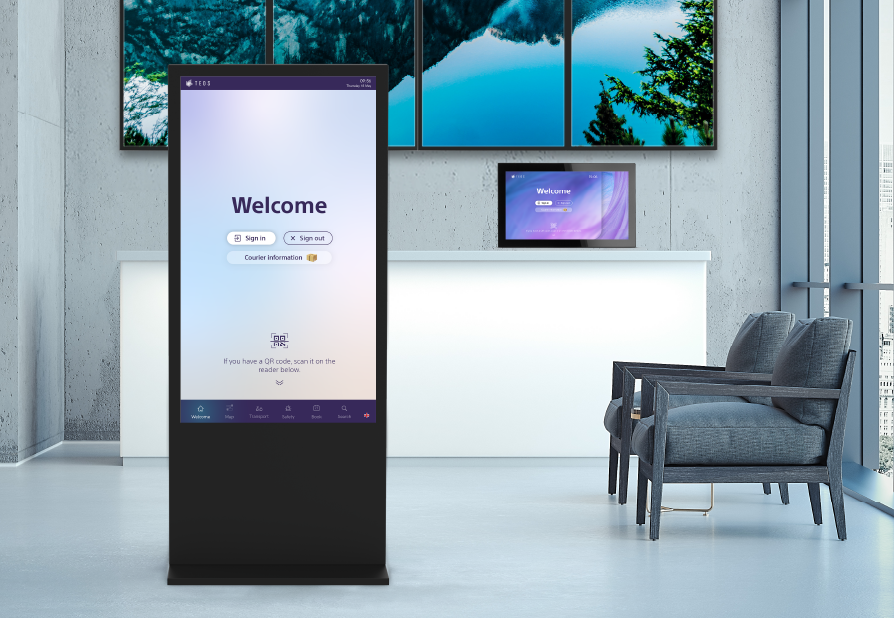 TEOS Reception
Automatiseer en beheer eenvoudig de check-ins van bezoekers en medewerkers voor een gestroomlijnde en veilige kantooromgeving.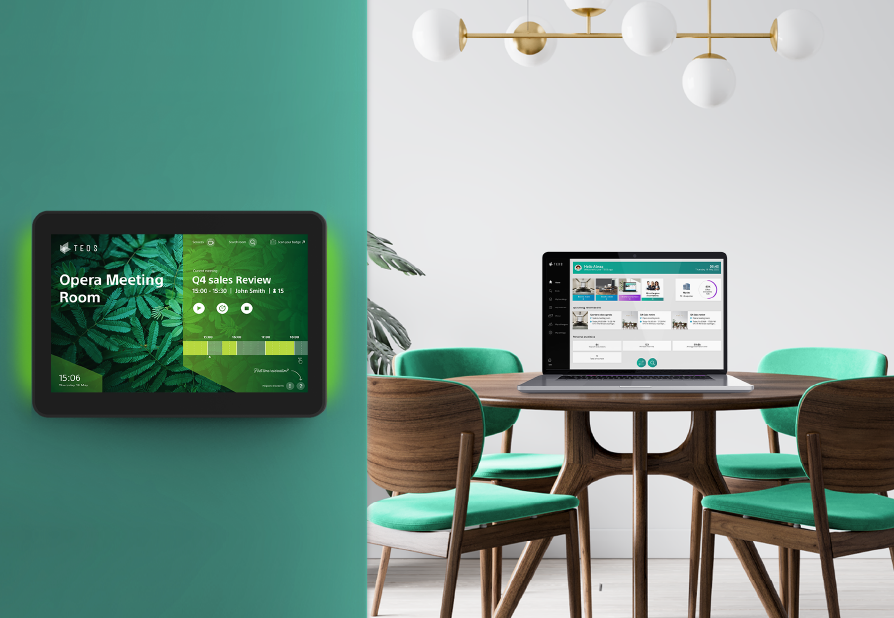 TEOS Roombooking
Bespaar tijd en optimaliseer het gebruik van vergaderruimtes. Zoek en boek vergaderruimtes vanaf elke locatie. Maak het werk efficiënter door alle vergadertaken vanuit één applicatie te beheren.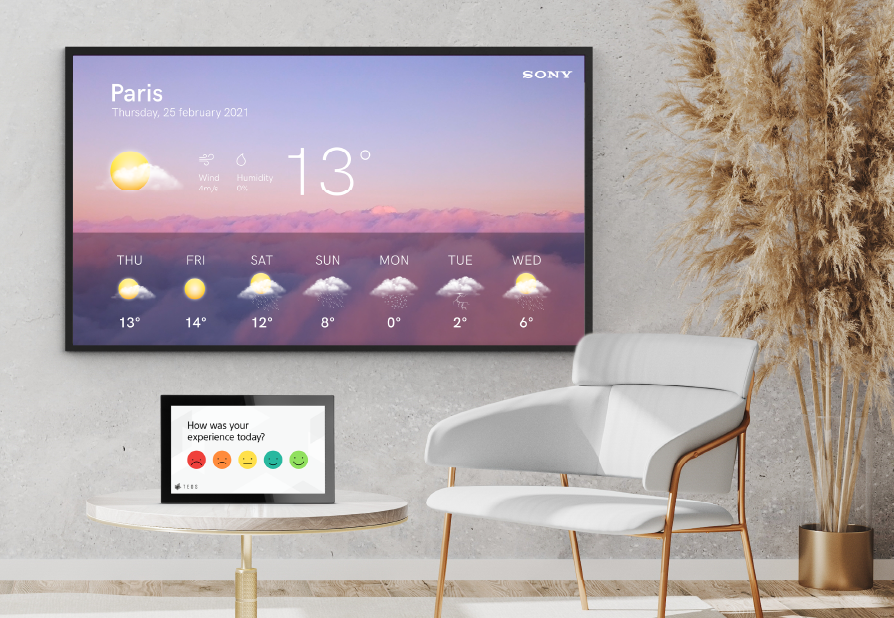 TEOS Digital Signage
Maak en verspreid kleurrijke, opvallende en interactieve digital signage / narrowcasting via displays. Informeer en verzamel feedback van medewerkers en gasten.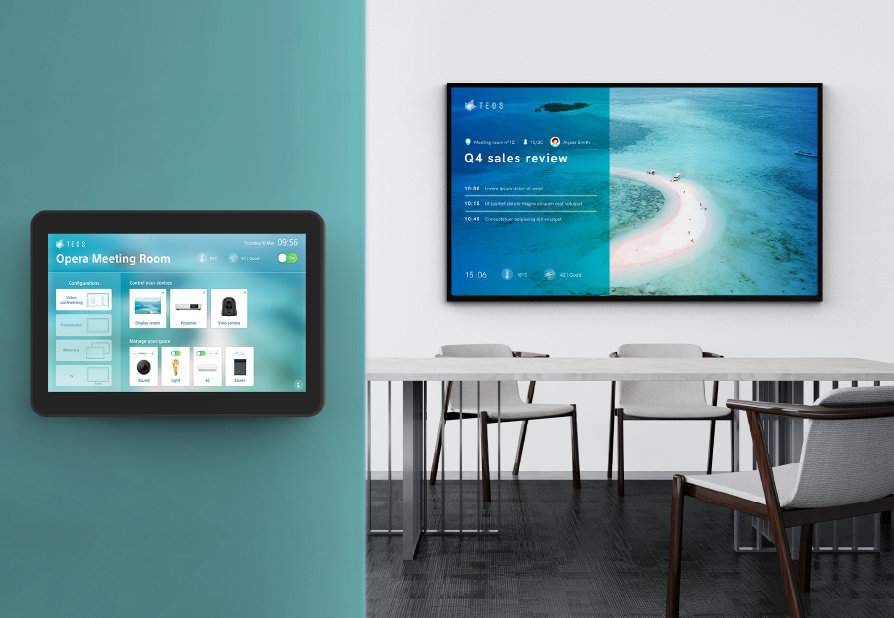 TEOS Meeting Display
Maak vergaderingen efficiënter en geef werknemers meer controle met slimme, informatieve displays. Bedien aangesloten apparaten in vergaderruimten via een aanpasbare interface.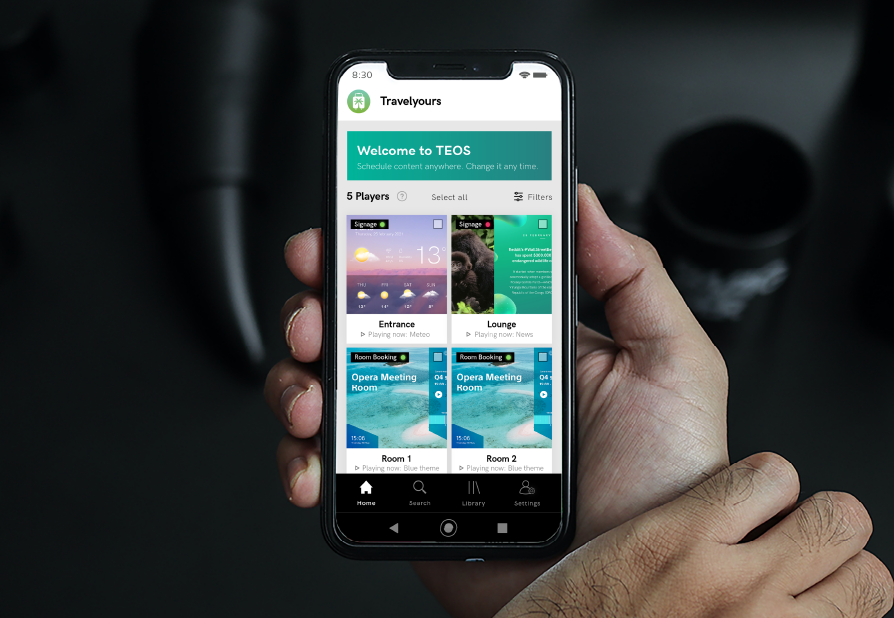 TEOS Lite
Een mobiele applicatie om processen te vereenvoudigen, cross-functionele communicatie te vergemakkelijken. Zo kunnen je werknemers efficiënter om gaan met hun tijd.
Verbonden met al je favoriete apps
Sony TEOS werkt naadloos samen met de apps die je dagelijks gebruikt, om je digitale leven te vereenvoudigen en al je meldingen eenvoudig binnen handbereik te brengen – van social media tot kantooroplossingen.

Deel deze pagina, kies je platform